Hello Everyone!! This is one great day because this is my first post for the
Lil Patch Of Crafty Friends Challenge Blog
. There are two challenges a month so I will only have one post a month. Every challenge will be "Anything Goes." This is a great place to add your projects no matter what they are. Each challenge has more then one sponsor for each challenge. More
gifts
to give away for each challenge.When you get a chance please go and see this new challenge site and see what it is all about. You will also see the design team members inspirations for you. There are two teams so make sure you visit both challenge in each month.
Well let's get to the sponsors for this challenge and then show you who's image I used and show you what I did for that challenge.
7 Digital Stamps
Thank You so much for your sponsorship and the great prize your giving one of our
winners
.
Kith and Kin Digital Stamp Co
is our second sponsor for this challenge. The
prize
that they will be giving one of our
winners
is a
3 Digital Stamps
We are very happy that they will be sponsoring for this challenge.
Star In My Pocket
is the last sponsor. This is the company that I picked my image from. The prize for this sponsor is
2 Digital Stamps
I would like to Thank them for the prize this week and the image that I used.
Here is the image that I used. Her name is "Snowflake Fairy."
Snowflake Fairy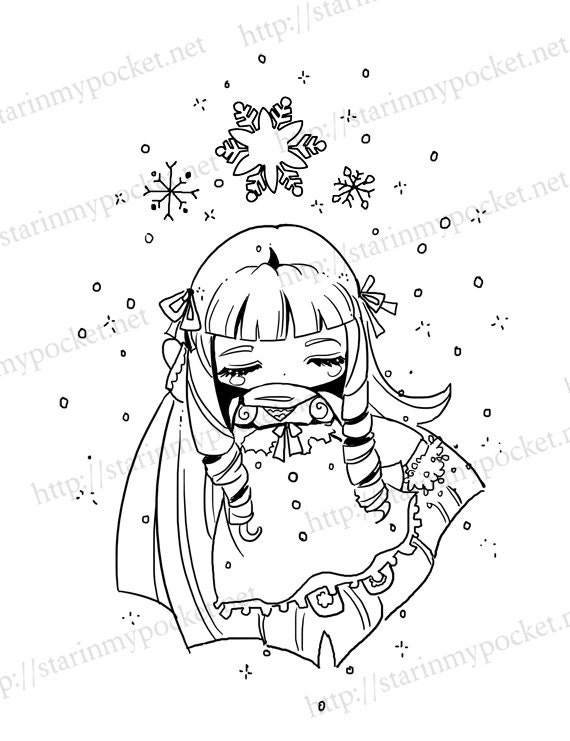 She is really cute and I had a fun time coloring her. If you are wondering what is under her face, it is a scarf. I couldn't figure is out until I started coloring it. So, now we are at the part will I show you the card that I made with her.
I thought it turned out great and a little different then most cards that I do. I hope you get to look at the new Challenge Blog and be kind and leave a little love for the team members that made cards for your inspiration. Can't wait to see your entries!!